Teens
Teens
School's Out Movie
Friday, January 17th @ 1 PM
Toy Story 4
Join us for a cozy winter afternoon with Woody, Buzz and the whole gang of toys. There will be plenty of popcorn, and room for your family and friends. Please give us a quick call or email to let us know how many seats to have ready, and how much popcorn to prepare.
Teen Book Club Interview with author Adam Rex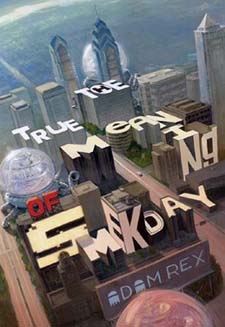 Check out this interview with the author of one of our favorite reads, The True Meaning of Smekday. We have often read the book for an end of the year selection (just because we like it so much). Adam Rex offered to answer questions for our group, take a look at what he had to say.