Teens
Tween Book Club
August 20 @ 4:00 PM
Be a Book Reviewer
Do you have a book you have been wanting to read? Did you read something you LOVED this summer? Bring it to the book club meeting on August 20th and see if you can convince everyone else to read it too.
DELICIOUS SNACKS PROVIDED! JOIN US!
Friends Fall Used Book Sale
Teen Book Club Interview with author Adam Rex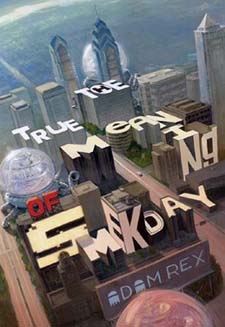 Check out this interview with the author of one of our favorite reads, The True Meaning of Smekday. We have often read the book for an end of the year selection (just because we like it so much). Adam Rex offered to answer questions for our group, take a look at what he had to say.