Teens
Saturday Morning at the Movies
Saturday, December 15, 10:30 - 12:30
Incredibles 2 by Disney/Pixar Studios
As the 2018 People's Choice Award winner for Favorite Family Movie, you'll definitely want to catch this one! The same all-star cast of the Parr family that rocked the superhero world in the original Incredibles movie is back for more laughter-filled exciting adventures. Join us for some cozy family time, and a break from the holiday shopping rush. Fresh and delicious popcorn for all. Rated PG, run time 118 minutes.
** Enter to win a $25 movie gift card by making a suggestion for our Saturday Morning at the Movies family movie series for next season! You need not be present to win, you can call the library 798-3881 with your suggestion and we'll enter your name! **
Tween Book Club
Monday, December 17 @ 4:00 PM
The True Meaning of Smekday, by Adam Rex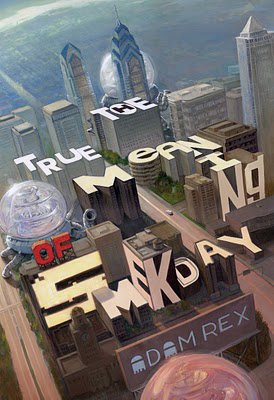 When her mother is abducted by aliens on Christmas Eve (or "Smekday" eve since the Boov invasion), 11 year-old Tip hops in the family car and heads south to find her.She meets an alien Boov mechanic who agrees to help her and save the planet from disaster. This book has been universally enjoyed by readers of all ages!
After the book discussion we will have our annual HOLIDAY COOKIE SWAP! Please bring a batch of your favorite cookies to share.
All are welcome. Copies of the book are available at the library circulation desk, please stop by to pick up a copy and sign up for this fun event!
Teen Book Club Interview with author Adam Rex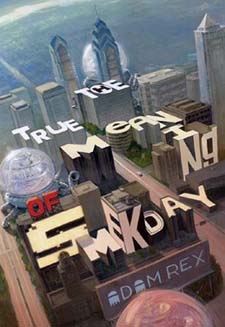 Check out this interview with the author of one of our favorite reads, The True Meaning of Smekday. We have often read the book for an end of the year selection (just because we like it so much). Adam Rex offered to answer questions for our group, take a look at what he had to say.