Teens
Teens
Tween Book Club
Monday, September 28 - 4 - 5 PM
The Great Greene Heist by Varian Johnson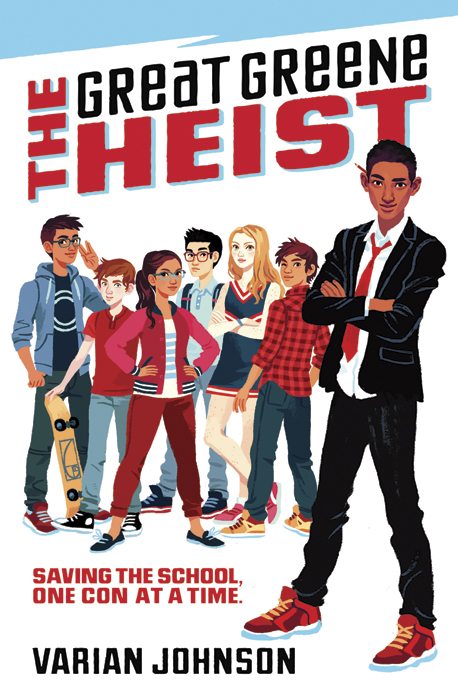 Saving the school -- one con at a time.

Jackson Greene has reformed. No, really he has. He became famous for the Shakedown at Shimmering Hills, and everyone still talks about the Blitz at the Fitz.... But after the disaster of the Mid-Day PDA, he swore off scheming and conning for good.

Then Keith Sinclair -- loser of the Blitz -- announces he's running for school president, against Jackson's former best friend Gaby de la Cruz. Gaby hasn't talked to Jackson since the PDA, and he knows she won't welcome his involvement. But he also knows Keith has "connections" to the principal, which could win him the election whatever the vote count.

So Jackson assembles a crack team to ensure the election is done right: Hashemi Larijani, tech genius. Victor Cho, bankroll. Megan Feldman, science goddess and cheerleader. Charlie de la Cruz, point man. Together they devise a plan that will bring Keith down once and for all. Yet as Jackson draws closer to Gaby again, he realizes the election isn't the only thing he wants to win. - Goodreads.com
To join the book club and get a Zoom link sent to you for the meeting, email Catherine.
Library copies of the book will be available for checkout or curbside pickup at the Rosemary Garfoot Public Library.
***Please Note: this book qualifies for our Read Woke From Home reading challenge!!***
Teen Book Club Interview with author Adam Rex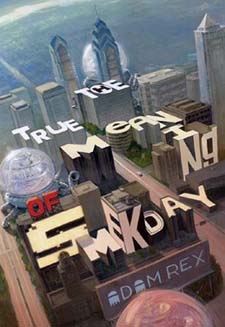 Check out this interview with the author of one of our favorite reads, The True Meaning of Smekday. We have often read the book for an end of the year selection (just because we like it so much). Adam Rex offered to answer questions for our group, take a look at what he had to say.