Teens
Teens
Library Lego Club - all ages welcome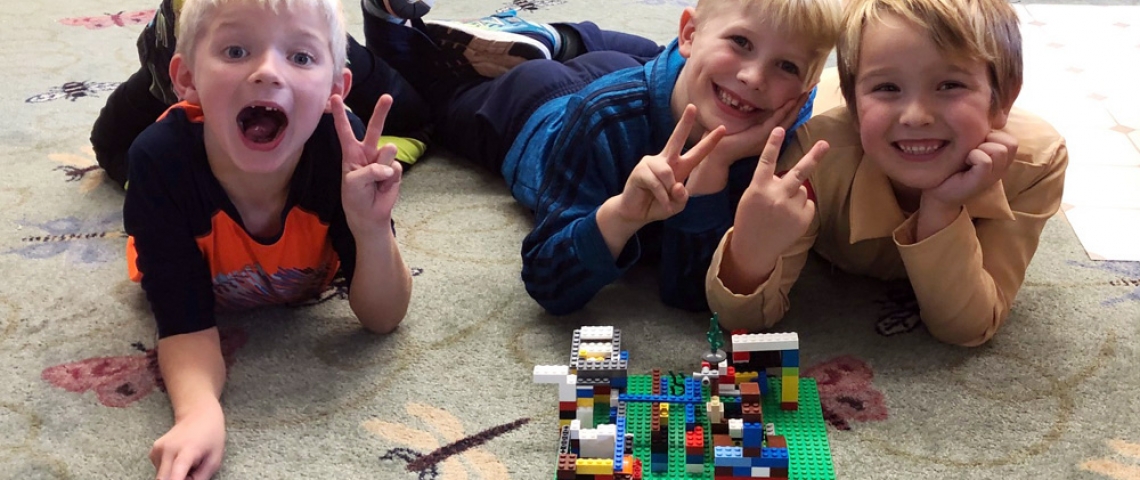 Thursday, May 13, 4-5 PM
Join us for some online fun times! All ages welcome!
Listen to a story while you create something with Legos. You can use your own, or if you need some to build with, contact the library to borrow a kit of Legos.
This month's challenge: create your favorite outdoor place to play!
Call us at 608-798-3881, or contact Catherine @ cabaer@rgpl.org to sign up.
Tween Book Club - The Phantom Tollbooth by Norton Juster
Monday, May 24 - 4 - 5 PM
The Phantom Tollbooth
by Norton Juster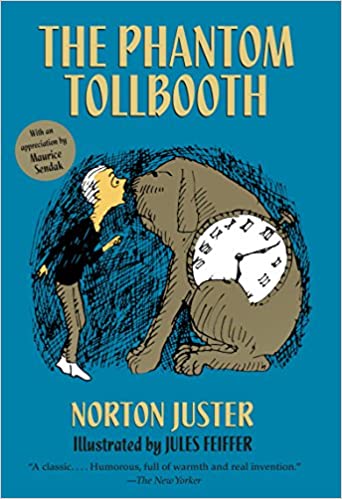 For Milo, everything's a bore. When a tollbooth mysteriously appears in his room, he drives through only because he's got nothing better to do. But on the other side, things seem different. Milo visits the Island of Conclusions (you get there by jumping), learns about time from a ticking watchdog named Tock, and even embarks on a quest to rescue Rhyme and Reason! Somewhere along the way, Milo realizes something astonishing. Life is far from dull. In fact, it's exciting beyond his wildest dreams. . . .

Hailed as "a classic. . . . humorous, full of warmth and real invention" (The New Yorker), this beloved story -first published more than fifty years ago- introduces readers to Milo and his adventures in the Lands Beyond.
To join us, or for more information, email Catherine at cabaer@rgpl.org.
Library copies of the book are available for checkout or curbside pickup at the Rosemary Garfoot Public Library.
Teen Book Club - ages 12 and up
May 28 - 4-5 PM
Skellig
by David Almond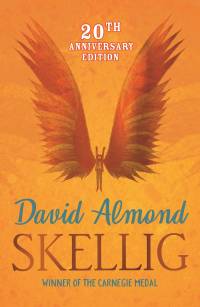 The beautiful and haunting novel that launched David Almond as one of the best children's writers of today.
When a move to a new house coincides with his baby sister's illness, Michael's world seems suddenly lonely and uncertain.
Then, one Sunday afternoon, he stumbles into the old, ramshackle garage of his new home, and finds something magical. A strange creature – part owl, part angel, a being who needs Michael's help if he is to survive. With his new friend Mina, Michael nourishes Skellig back to health, while his baby sister languishes in the hospital.
But Skellig is far more than he at first appears, and as he helps Michael breathe life into his tiny sister, Michael's world changes for ever …
Skellig won the Carnegie Medal and the Whitbread Children's Book Award and is now a major Sky1 feature film, starring Tim Roth and John Simm.
Powerful and moving – The Guardian
To join the group, and arrange for a pickup of a library copy of the book, call the library at 608-798-3881.
Interview with Lynne Kelly, author of Song for a Whale

Song for a Whale, by Lynne Kelly
The story of a deaf girl's connection to a whale whose song can't be heard by his species, and the journey she takes to help him.

From fixing the class computer to repairing old radios, twelve-year-old Iris is a tech genius. But she's the only deaf person in her school, so people often treat her like she's not very smart. If you've ever felt like no one was listening to you, then you know how hard that can be.
When she learns about Blue 55, a real whale who is unable to speak to other whales, Iris understands how he must feel. Then she has an idea: she should invent a way to "sing" to him! But he's three thousand miles away. How will she play her song for him?
The Tween Book club read Song for a Whale, by Lynne Kelly for their February 2021 book discussion. The author graciously agreed to answer questions from the group. Take a look at the interview, which includes a link to a fascinating article, complete with recordings of whale sounds.
Teen Book Club Interview with author Adam Rex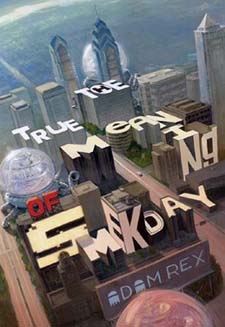 Check out this interview with the author of one of our favorite reads, The True Meaning of Smekday. We have often read the book for an end of the year selection (just because we like it so much). Adam Rex offered to answer questions for our group, take a look at what he had to say.