Kids & Families
Kids & Families
August Storytimes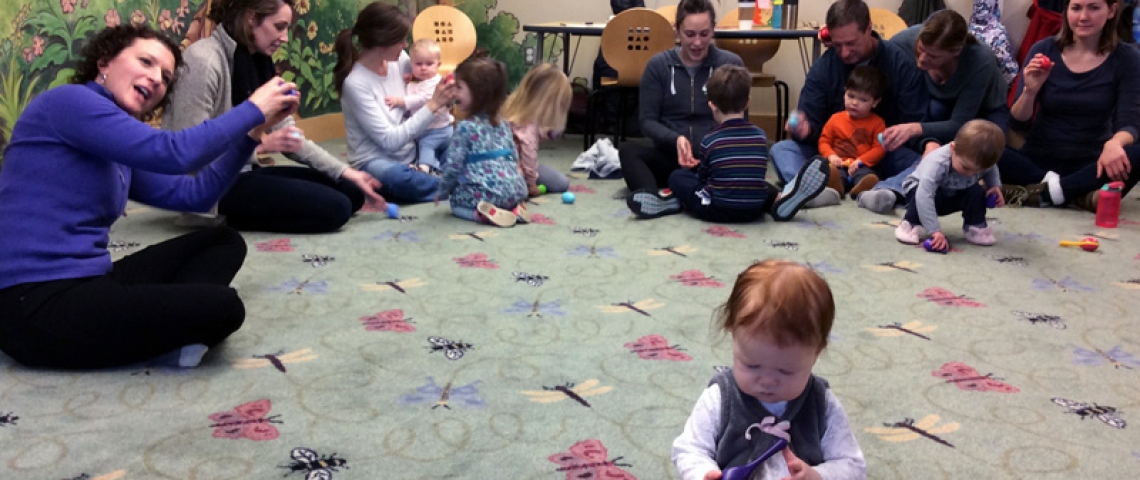 Wigglers and Gigglers: Tuesdays @ 10, 8/13 - 8/27
Big Kids Booktime: Thursdays @ 10, 8/15 - 8/31
8/13 & 8/15 - Music Together teacher, Catherine Olson will join us once again for lots of fun singing and movement!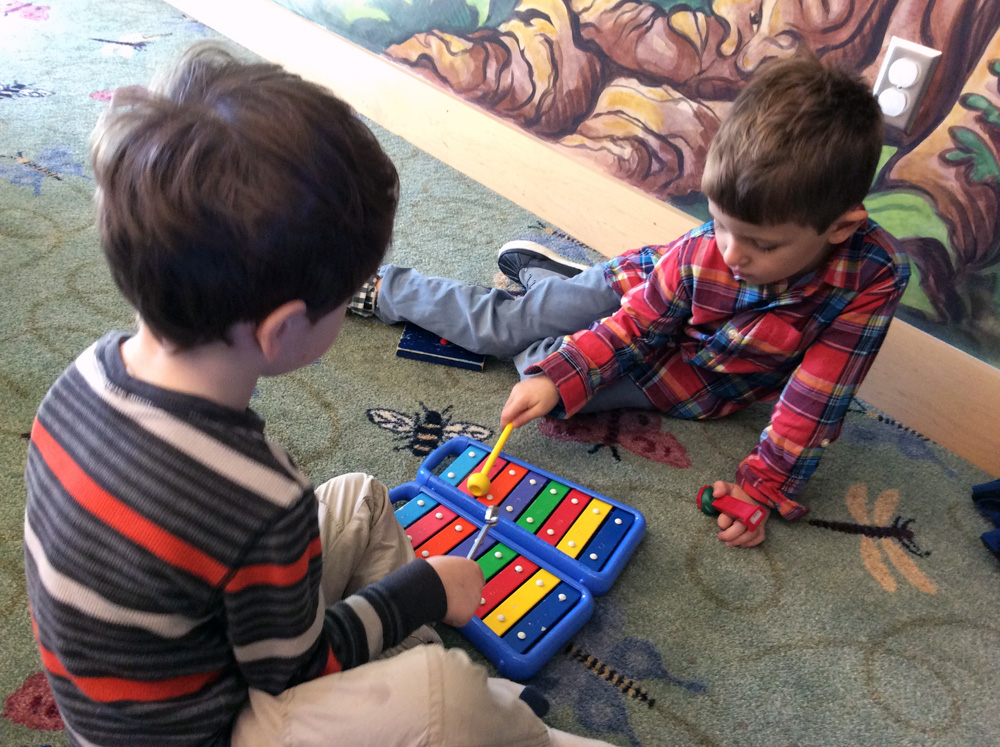 8/20 - 8/22 - Ready for School
8/29 - Here Comes the Bus! (Storytime on a real schoolbus)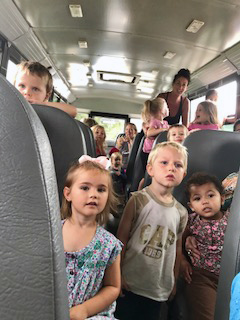 8/13 - Donuts with Dad (or any other important grown-up) - This special Saturday program will begin at 10:30!
Learn the Art of Infant Massage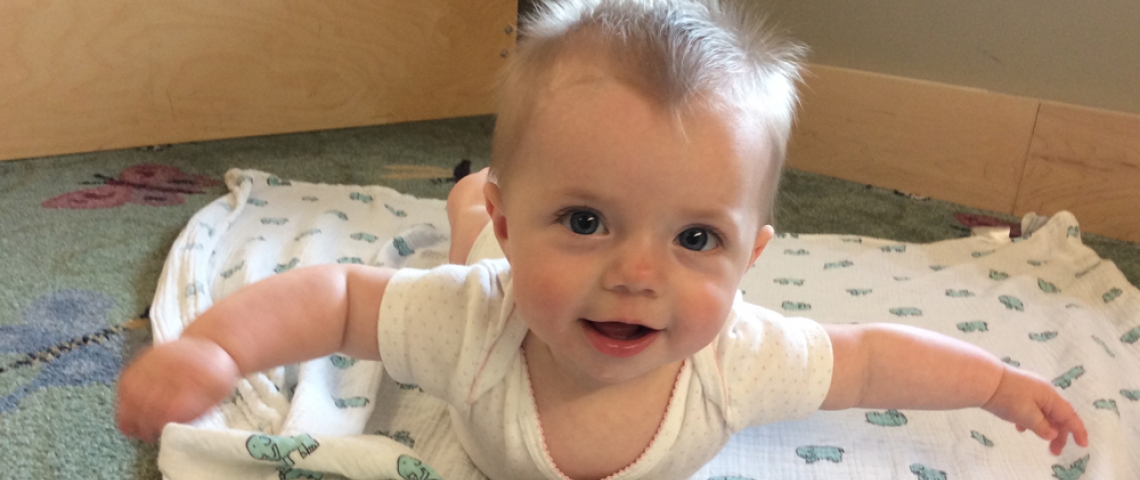 Saturdays, September 7 - 28, 10:30 AM - noon
With Certified Infant Massage Instructor, Yvonne Hiebert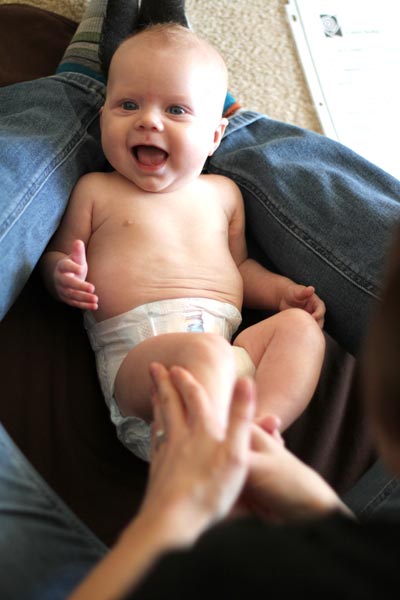 Infant massage offers amazing benefits for families with new babies! It helps babies relax, it can improve their sleep, and it can even help with indigestion and general fussiness. Moms, dads and other caregivers benefit from this gentle practice, too, through increased confidence in parenting skills and improved bonds with baby.
Yvonne Hiebert of Nurturing Ways, will teach you massage techniques, as well as new ways of connecting with your baby. Participants will receive information about infant and early childhood development, play, touch/massage, information on general parenting topics and about community resources and activities for families with young children. Attention is given to the unique, individual needs of all children and their parents.
This class is just right for babies who are not yet crawling, and requires preregistration. Class size is limited. Please call the library at 608-798-3881 to register yourself and your baby, include the baby's age. Older siblings are not able to be accommodated in the classroom.
Donuts with Dad (or another very special person)
Saturday, August 31: 10:30 - 11:30
A Special Storytime for young kids (ages 2-6) and their dads, or moms, grandparents, caregivers, big siblings or a grown-up friend!
Join us on the final summer Saturday for a celebration with stories, songs, a craft and donuts!
Teen Book Club
Monday, September 16, 4 -5 PM
In America's Gulf Coast region, where grounded oil tankers are being broken down for parts, Nailer, a teenage boy, works the light crew, scavenging for copper wiring just to make quota--and hopefully live to see another day. But when, by luck or chance, he discovers an exquisite clipper ship beached during a recent hurricane, Nailer faces the most important decision of his life: Strip the ship for all it's worth or rescue its lone survivor, a beautiful and wealthy girl who could lead him to a better life...
- Goodreads.com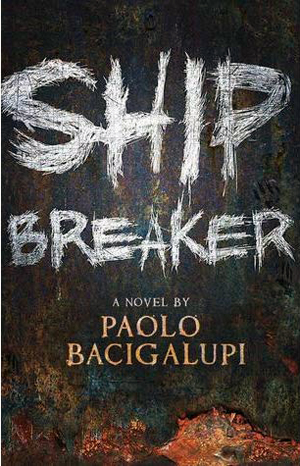 Sign-up and get your copy of the book at the library's circulation desk.
Snacks will be served.
Tween Book Club (ages 9-13)
Monday, September 23, 4-5 PM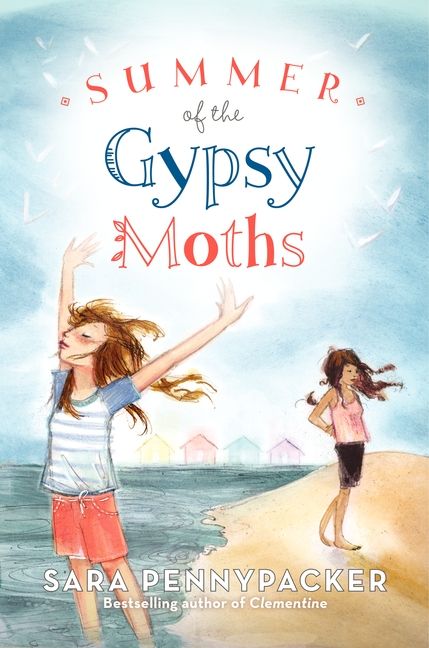 Stella loves living with Great-aunt Louise in her big old house near the water on Cape Cod for many reasons, but mostly because Louise likes routine as much as she does, something Stella appreciates since her mom is, well, kind of unreliable. So while Mom "finds herself," Stella fantasizes that someday she'll come back to the Cape and settle down. The only obstacle to her plan? Angel, the foster kid Louise has taken in. Angel couldn't be less like her name—she's tough and prickly, and the girls hardly speak to each other.

But when tragedy unexpectedly strikes, Stella and Angel are forced to rely on each other to survive, and they learn that they are stronger together than they could have imagined. And over the course of the summer they discover the one thing they do have in common: dreams of finally belonging to a real family. – GoodReads.com 
Snacks provided!
Copies of the book are available at the service desk, please sign up there – or contact Catherine at 798-3881.
Parent Zone
Are you about to embark on a new adventure like potty training your child? There is help waiting for you in the Parent Zone of our children's department. Take a look at the variety of resources this special collection has to offer.