Environmental Tip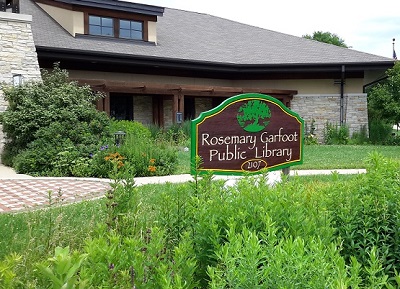 Composting Tips from EarthSource
Every year, American consumers, businesses, and farms spend $218 billion growing, processing, transporting, and disposing food that is never eaten. That's 52 million tons of food sent to landfills annually, and 10 million tons that go unharvested or discarded on farms.
You can do your part to fight food waste by composting fruits and vegetables from your kitchen. Not only will you be saving food from the landfill, you'll be producing rich, natural fertilizer that can go right back in the garden. Win-win!
Here are some tips for making compost.
Compost pile, tumbler, or worm bin? It all depends on your space and available time. A compost pile is great for those with lots of waste and yard space. A tumbler will do in just about any size yard, and a worm bin can fit even in the smallest apartment, although it will require more attention (you're dealing with animals, after all). All can be purchased ready-made, or you can construct them yourself.
Get the mix right. Whether you're throwing food on a pile or feeding worms, the rules about what to add to your compost are generally the same. First, make sure you have the appropriate ratio of "green" (food scraps) and "brown" (leaves or paper trimmings). Never add pet waste, plastic, animal products or fat, chemically-treated products, or weeds. And if you're committed to organic gardening, make sure your food and yard waste is too.
Consider your worms vegan. For worm compositing, a good rule of thumb is: don't give any ingredients to the worms that you wouldn't feed to a vegan family member. Remember that these are living creatures (here's a good list of foods worms like and don't like).
Keep it ventilated. Pests and diseases will take off in a composting setup that isn't properly ventilated and balanced. Sometimes it takes some trial and error to figure out what works best. One indicator: the smell. If it's funky, you'll need to make adjustments. Good compost smells fresh.
Break it down first. Food scraps and yard waste that's too large or tough will take a long time to break down. Cut the scraps into smaller pieces first before putting on your pile to speed up the process. Some worm composting enthusiasts swear by running food waste through a blender before feeding to their worms to make it easier to digest.
Know when to harvest. Lots of compost tumblers come with two chambers so that after you've filled one with the right mix of leaves and food scraps, you can leave it be for a few months while adding to the other chamber. Worms too, will take about three months to convert a continuously fed bid from food waste to compost.
Enjoy a healthy garden. When you produce your own compost, you'll get the benefit of healthy fertilizer for your garden. Finished compost should resemble dark soil, smell fresh, and have no food scraps left in it. If you're not into gardening, you could always use a composting pick up or drop off service. Some municipalities even have curbside compost!
 (Source: EarthShare)
I would like to...