Library News
School's Out Movie
Friday, February 22 @ 1:00 PM
SmallFOOT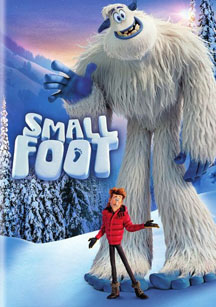 An animated adventure for all ages, with original music and an all-star cast, "Smallfoot" turns the Bigfoot legend upside down when a bright young Yeti (Channing Tatum) finds something he thought didn't exist—a human. News of this "smallfoot" (James Corden) brings him fame and a chance with the girl of his dreams. It also throws the simple Yeti community into an uproar over what else might be out there in the big world beyond their snowy village, in a rollicking story about friendship, courage and the joy of discovery.
Fresh popcorn served.
Runtime 96 minutes
To register, please call 608-798-3881 or stop by our service desk at the library. You can also send an email by via this website.
An Afternoon with Mare Chapman
Saturday, February 23
1:00 - 2:30 PM
Find out more about Mare here.
Sign up is appreciated. Please call 798-3881.
Free Job Services Assistance Here!
Friday, March 15th
10:00 AM to Noon
Our Job Services Employment and Training Specialist is here to assist you the third Friday of each month. Get one-on-one help applying for unemployment benefits, resume writing, job search strategies, interview skills and more. Sign up for 30- or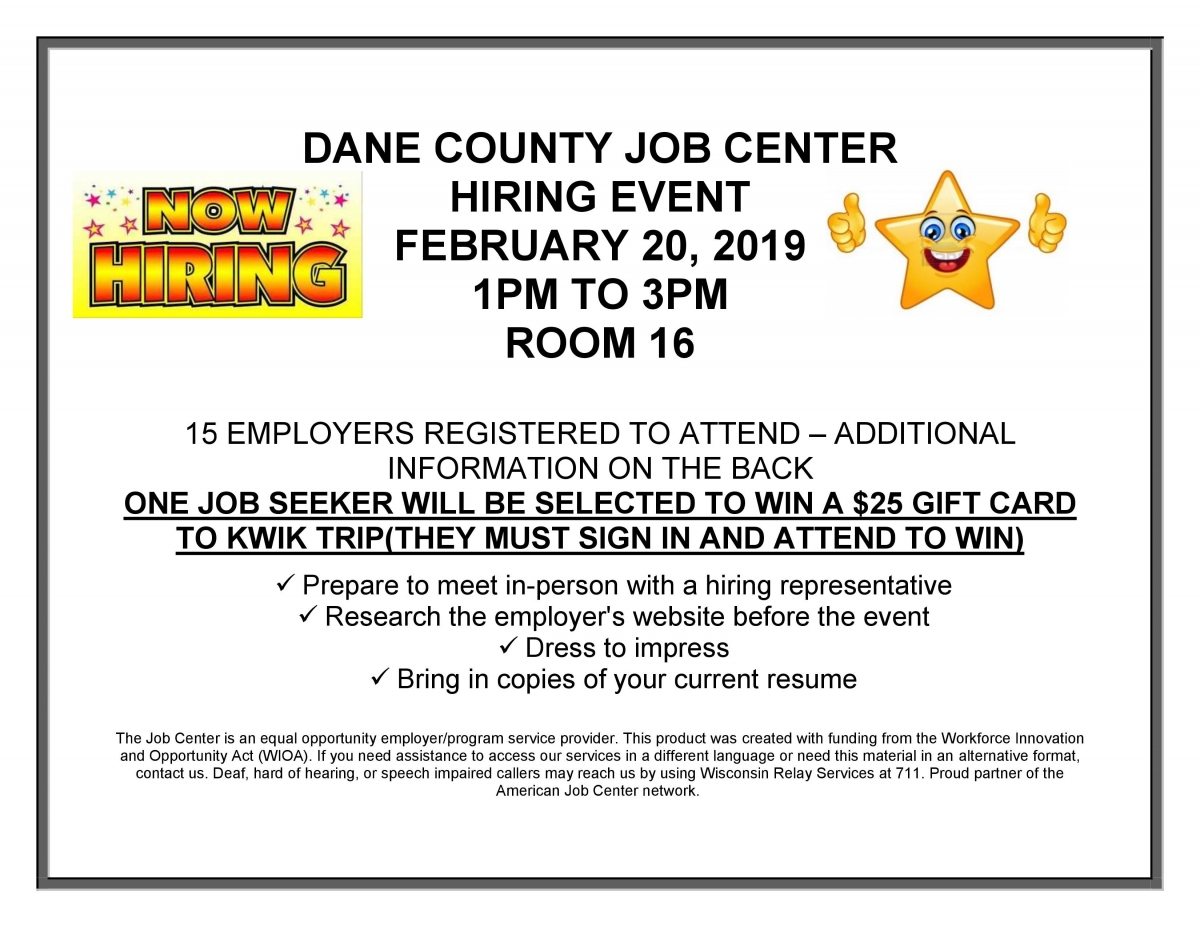 60-minutes appointments by calling the library at 798-3881. Walk-ins are also welcome.
For details about the Job Center's February 20th Hiring Event, click here. The Dane County Job Center is also hosting a class series, Writing for the Workplace, from March 25 through April 26. If you need immediate help with your questions, you can call Job Services of Wisconsin at 888-258-9966 or go to their website at jobcenterofwisconsin.com.
Working with Chocolate
Truffles and Tartlets
Wednesday, March 20, 6:00-8:00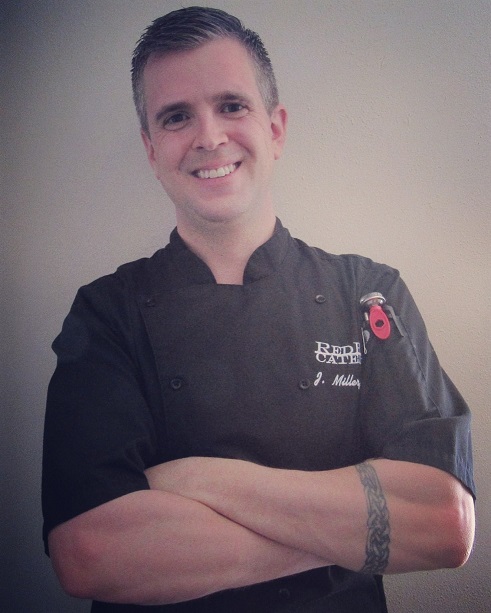 In this hands-on introduction to chocolate, Chef J. Miller, owner of Red Barn Catering, will teach the fundamentals of ganache and tempered chocolate. Then you'll use these skills to make Chocolate Truffles with various toppings and Chocolate Tartlets with piped chocolate garnishes. Class participants will be able to take anything they don't eat in class home. Find out more about Chef J. here.
Class size is limited. Ages 18 and older. Please call 798-3881 to sign up!
Carpe Librum Book Discussion Group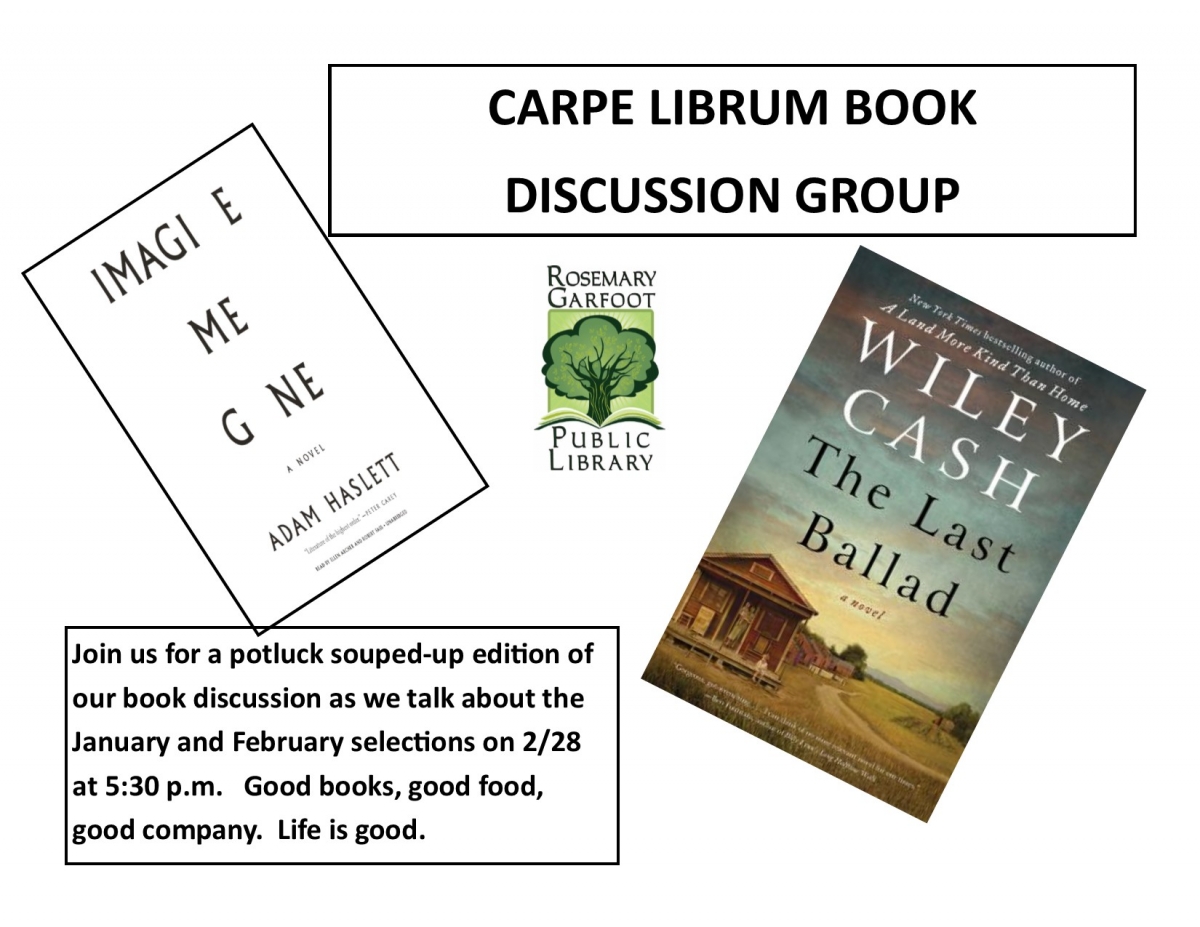 Monarch Butterfly Program Postponed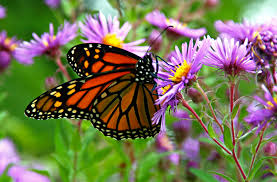 The March Monarch Butterfly program is being rescheduled. Watch our website for further information.
Art Exhibit
Featuring Luci Shirek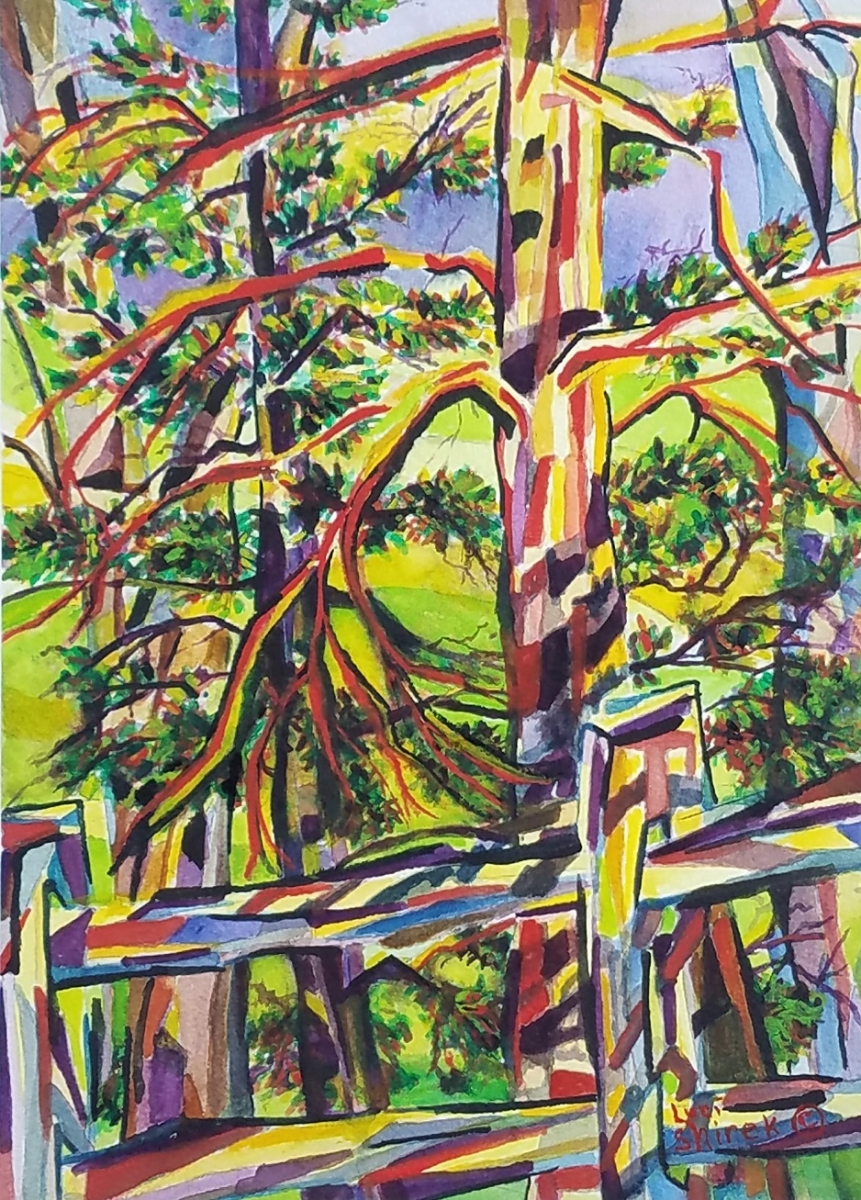 Although Luci is primarily known for her watercolor paintings, she also makes beautiful art in oil, acrylic, and mixed media. This exhibit reflects the diversity and depth of her work. Find out more about Luci here.
Luci's show runs through March 15.
Friends Used Art Auction Donations
Seeking Donations for the 2019 Friends of the Library Amazing (Previously Owned) Silent Art Auction Fundraiser
The next Friends used art action is scheduled for May 2019. In order to make this an outstanding event, the Friends are asking for your donation of appealing art items. If you have art you love but no longer want, please consider donating it to the Friends of the Library. Donations of professional quality art in good condition - framed paintings, prints, lithographs, and photography, sculptures, jewelry, pottery, textiles, and glass – are accepted at the library throughout the year.  Proceeds from the auction go to fund library programming and special projects. Donations are tax deductible.
Bidding will begin April 15th and end May 9th with a reception and announcement of the winning bids.
Winter Storytimes
Let's Play!
Join us for Wigglers and Gigglers (babies and toddlers) storytimes every Tuesday at 10, and Big Kids Booktime every Thursday at 10.
Materials Donations to the Library
The Friends of the Rosemary Garfoot Public Library are asking for donations of gently used books, DVDs, CDs, puzzles, and games to be sold at their book sales. Before you pack up you donations, please check out the list of items the Friends can and cannot accept.
Please drop your items off at the library during open library hours, and let us know if you want a tax receipt. Proceeds from the sales are used to support programming and special projects.
Get Your Cap Times Here!
The library now carries the weekly Cap Times. Stop by each week, and get your free copy
Library is Local Drop-off Site for the Mazomanie Food Pantry
When you return your library materials, don't forget to bring in a non-perishable item for the food pantry. Your donations are much needed and greatly appreciated! No expired or previously opened food, please.
Open Music Jam
Do you have a guitar gathering dust? Are you a harmonica player without a band? Don't play an instrument, but like to sing or simply listen? Stop by the library on Thursday nights at 6:00 and join other area musicians in a weekly music jam! From beginner to way good, all abilities welcome!
Beyond the Page
Join the Beyond the Page campaign, a joint effort of the Dane County Library Service and the Madison Community Foundation to create a permanent endowment that will support humanities programming in all 28 public libraries in Dane County – forever. Please help support our library's access to funding for future programs.
Listen to an interview about the campaign with Tom Linfield of the Madison Community Foundation, Verona Public Library's former director, Brian Simons, and NPR's Kathleen Dunn.
Read WISC Editorial Director Neil Heinen's editorial about the campaign.
eBook News
The library system's Overdrive eBook collection is now compatible with the Kindle, Nook, and Reader as well as other mobile devices. To get started right away go to the Digital Download Center.