Library News
Mutzy's Monster Mash
Thrills and chills not your style? Then by-pass the ghostly gamut, and come into the library at the east entrance which was thoughtfully left child-friendly by the wonderful Monster Mash crew.
School's Out Halloween Party
Thursday, Oct. 25, 1:00 - 3:00 PM
No school! Why not join us at the library for some fun games and crafts, and a chance to road test your Halloween costume? There will be some delicious treats too.
All ages are encouraged, there will be a storytime for young children in the storytime room at 1:15, and the games and crafts for school-agers will be happening in the community rooms.
Special attraction this year: Photo Booth by Oh Shoot! Photography!
Boo!
Lego Club
for ages 5 and above
Mondays, Nov. 5 and Dec. 10 @ 4-5PM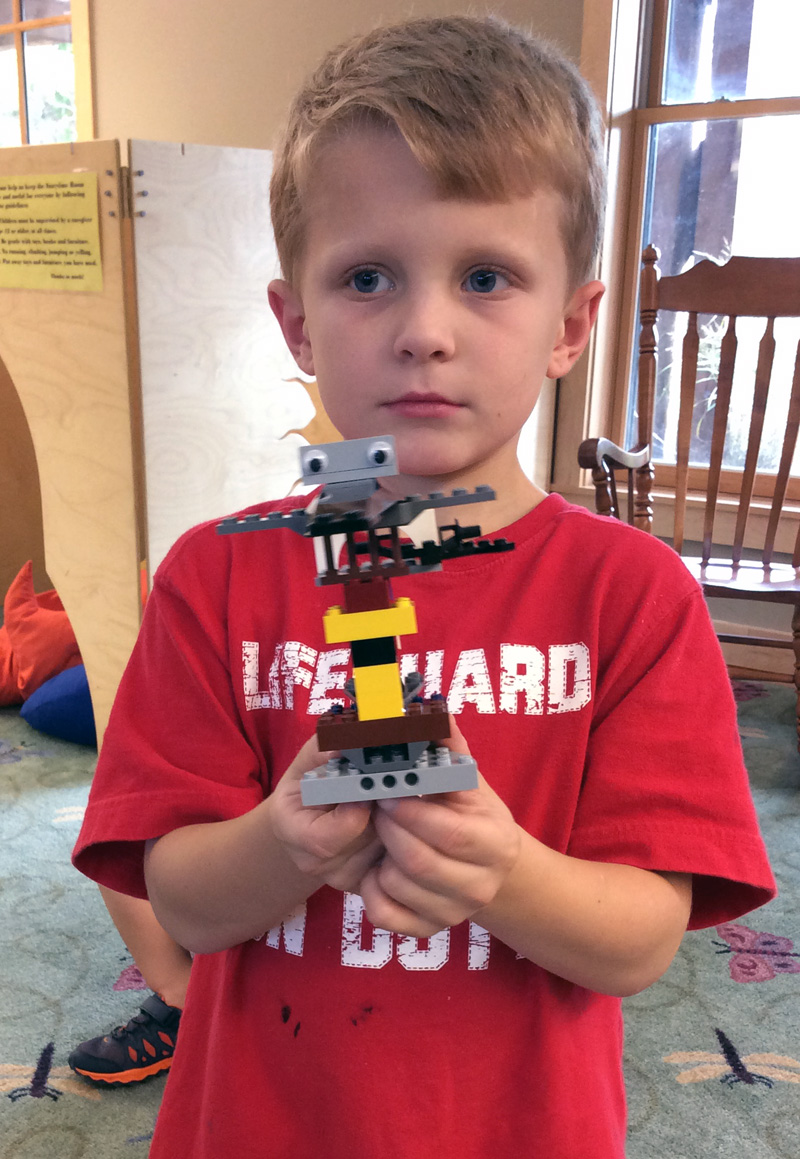 Bring your friends and join us in exploring the different possibilities of building with LEGOS. There will be a different theme each month.
Please call 798-3881 to sign up.
Estate Planning 101 Workshop
Wednesday, November 7th
6:00-8:00 PM
No surprises!
Attorney Melinda Gustafson Gervasi will present the key elements of estate planning and probate, providing resources to enable you to be a more informed consumer. This workshop covers Powers of Attorney, Wills, Probate, Beneficiary Forms, and basic Trusts.
To register for this free program, please call the library at 798-3881.
Free Job Services Assistance Here!
Friday, October 19th
9:00 AM to Noon
A  Job Service representative will be at the library to provide one-on-one assistance with job searching, resume writing and editing, interview skills, etc. Call to make an appointment today! Walk-ins are also welcome!
Carpe Librum Book Discussion Group
Fall Storytimes
Colors and Numbers and Shapes, Oh My!
Join us for Wigglers and Gigglers (babies and toddlers) storytimes every Tuesday at 10, and Big Kids Booktime every Thursday at 10.
Summer Library Program Raises Funds for Cross Plains Schools
Pictured here are children's librarian, Catherine Baer, Stacy Eslinger (St. Francis Xavier), Emily Spahn (Park Elementary) and Anne Vanderbloomen (Glacier Creek)
We can make a difference as a community. Over the past few years, we have offered kids the opportunity to earn a charitable donation with their reading, instead of a chance at a grand prize. This summer, for our Libraries Rock summer reading program, our registered readers raised funds for the three school music departments in Cross Plains. Each week that a participant completed their reading goal, they were invited to come in for a small prize, and put a note up on the music sheet for their "band" (school). Community sponsors donated funds, so that the children wouldn't need to solicit funds on their own. We would like to thank those in the community for sponsoring the donation:
Century 21 Affiliated - Mike Roessler, Cross Plains Lions Club, Cross Plains Optimist Club, Heid Music, Kwik Trip, Midwest Dental and the State Bank of Cross Plains.
We owe many thanks as well to our guest performer and program sponsors:
The Friends of the Rosemary Garfoot Public Library, Heid Music, the South Central Library System, Saeman Lumber, Lancaster's Piggly Wiggly, and Rick Scott.
Reading Incentive Sponsors:
Heid Music, Pizza Hut, Schuster's Playtime Farm, Eugster's Farm, Dane County Fair, Madison Mallards and the MIlwaukee Public Museum
Program Presentation Volunteers:
Krista Thusius, Renee Frye, Erica Wagoner, and Anne Moser
Program Help Volunteers and Reading Buddies:
Josh Leslie, Jake Leslie, Sandra Culligan, Sinead Culligan, Zoe Ystenes, Cadence Wells, Susan Moss, Jane Moritz, and Elaine Dorn
And many, many thanks to all who support our library!
New Storm Drain Mural – We're on the map!
Do you know where the water that washes down your storm drain goes? A new Storm Drain Mural Program led by the Madison Area Stormwater Partnership, Dane County Land and Water Resources Dept. and Dane Arts Mural Arts (DAMA) is using art as a vessel to help teach students and communities across Dane County about stormwater. Once completed their map will highlight 20 storm drain murals across Dane County. Check them out at www.ripple_effects.com, and click on Cross Plains! Along with the DAMA team and high school student volunteers, we had three Cross Plains students helping: Zoe Hyland, Julia Burkholder, and Megan Peters.
Materials Donations to the Library
The Friends of the Rosemary Garfoot Public Library are asking for donations of gently used books, DVDs, CDs, puzzles, and games to be sold at their book sales. Before you pack up you donations, please check out the list of items the Friends can and cannot accept.
Please drop your items off at the library during open library hours, and let us know if you want a tax receipt. Proceeds from the sales are used to support programming and special projects.
Get Your Cap Times Here!
The library now carries the weekly Cap Times. Stop by each week, and get your free copy
Library is Local Drop-off Site for the Mazomanie Food Pantry
When you return your library materials, don't forget to bring in a non-perishable item for the food pantry. Your donations are much needed and greatly appreciated! No expired or previously opened food, please.
Open Music Jam
Do you have a guitar gathering dust? Are you a harmonica player without a band? Don't play an instrument, but like to sing or simply listen? Stop by the library on Thursday nights at 6:00 and join other area musicians in a weekly music jam! From beginner to way good, all abilities welcome!
Beyond the Page
Join the Beyond the Page campaign, a joint effort of the Dane County Library Service and the Madison Community Foundation to create a permanent endowment that will support humanities programming in all 28 public libraries in Dane County – forever. Please help support our library's access to funding for future programs.
Listen to an interview about the campaign with Tom Linfield of the Madison Community Foundation, Verona Public Library's former director, Brian Simons, and NPR's Kathleen Dunn.
Read WISC Editorial Director Neil Heinen's editorial about the campaign.
eBook News
The library system's Overdrive eBook collection is now compatible with the Kindle, Nook, and Reader as well as other mobile devices. To get started right away go to the Digital Download Center.