Monday, August 31 - 4-5 PM
The Witch's Boy, by Kelly Barnhill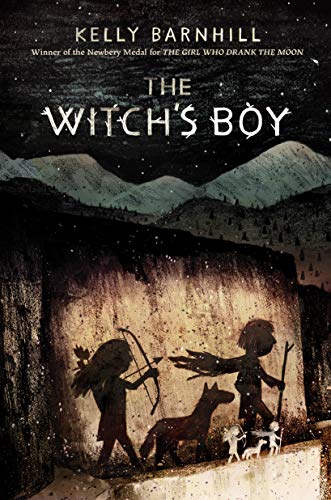 "A lightning bolt erupted from the cloud and aimed directly at Ned's heart. He couldn't cry out. He couldn't even move. He could just feel the magic sink into his skin and spread itself over every inch of him, bubbling and slithering and cutting deep, until he didn't know where the magic stopped and he began."

When Ned and his identical twin brother Tam tumble from their raft into a raging, bewitched river, only Ned survives. Villagers are convinced the wrong boy lived. Sure enough, Ned grows up weak and slow, and stays as much as possible within the safe boundaries of his family's cottage and yard. But when a Bandit King comes to steal the magic that Ned's mother, a witch, is meant to protect, it's Ned who safeguards the magic and summons the strength to protect his family and community.

In the meantime, in another kingdom across the forest that borders Ned's village lives Áine, the resourceful and pragmatic daughter of the Bandit King. She is haunted by her mother's last words to her: "The wrong boy will save your life and you will save his." But when Áine and Ned's paths cross, can they trust each other long enough to make their way through the treacherous woods and stop the war about to boil over?

With a deft hand, acclaimed author Kelly Barnhill takes classic fairy tale elements--speaking stones, a friendly wolf, and a spoiled young king--and weaves them into a richly detailed narrative that explores good and evil, love and hate, magic, and the power of friendship.
 -Goodreads.com
Join the Tween Book club for another great summer read from Newbery Award winning Minnesota author, Kelly Barnhill. The group will meet via Zoom. Relax in the comfort of your own home, and enjoy a snack while we discuss this engaging story. Copies of the book are available at local libraries. Please place your own copy specific hold and go to the library where you find it to pick up your hold. If you need help with this, and to sign up contact Catherine.
When:
Monday, August 31, 2020 -

4:00pm

to

5:00pm
Where:
Rosemary Garfoot Public Library (online)