September StoryWalk - through September 30th
Rain! by Linda Ashman, pictures by Christian Robinson
One rainy day in the city, an eager little boy exclaims, "Rain!" Across town a grumpy man grumbles, "Rain." In this endearing picture book, a rainy-day cityscape comes to life in vibrant, cut-paper-style artwork. The boy in his green frog hat splashes in puddles—"Hoppy, hoppy, hoppy!"—while the old man curses the "dang puddles." Can the boy's natural exuberance (and perhaps a cookie) cheer up the grouchy gentleman and turn the day around?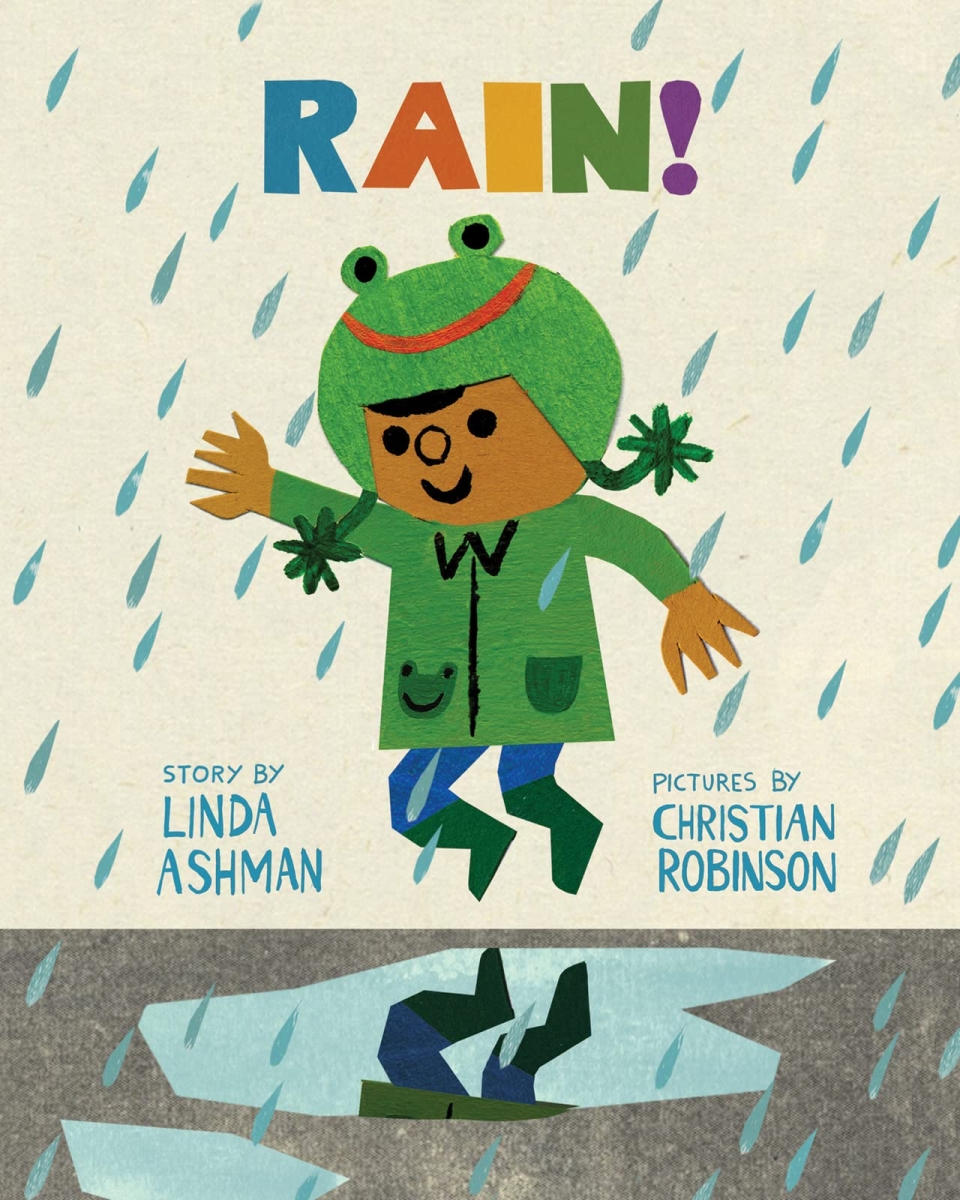 Enjoy this StoryWalk with your family! Be sure and stop by the library for your choice of many, many books like Rain!, to bring home and share for a while with your kids. And don't forget to let us know what you think of the StoryWalk!
Not sure where Zander Park is located? Here's a link with a map.
When:
Friday, August 12, 2022 - 3:00pm

to

Friday, September 30, 2022 - 3:00pm
Where:
Zander Community Nature Park, 1847 Bourbon Road, Cross Plains