Two sessions: November 1 - 15, and November 29 -December 13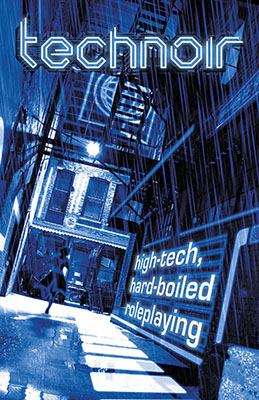 Join long-time Games Master Skot Rieffer for a game of Technoir. This is a 3-session program, each Monday the program will run for 1 1/2 hours (4:30 - 6). Choose from the November or the December sessions, contact Catherine at the library to sign-up. The sessions are limited to 7 players each.
Technoir is a futuristic role-playing game in a noire setting, rather different from Dungeons and Dragons. It encourages more Role Play, and vocabulary to solve the problems facing the characters. It is a darker setting, Skot will adjust the content accordingly for the age range of the group. Best for kids 10 and older.
When:
Repeats every week every Monday 6 times except Mon Nov 22 2021.
Monday, November 1, 2021 -

4:30pm

to

6:00pm
Monday, November 8, 2021 -

4:30pm

to

6:00pm
Monday, November 15, 2021 -

4:30pm

to

6:00pm
Monday, November 29, 2021 -

4:30pm

to

6:00pm
Monday, December 6, 2021 -

4:30pm

to

6:00pm
Monday, December 13, 2021 -

4:30pm

to

6:00pm
Where:
Rosemary Garfoot Public Library Online