Library News
Mind Games - The Science of Self Deception
You can't believe everything you think!
Tuesday, September 26th at 6:30 PM
Teens and adults only!
Magician, mentalist, and storyteller, William Pack explores the real science of how our brains trick us into seeing and believing things that don't exist! Click here for more information.
Call 798-3881 to sign up!
Job Opening - Deadline Extended
September is National Library Card Sign-Up Month
Thank You To Our Fabulous Volunteer -- Martha Brunner
Tween/Teen Book Club
Monday, September 25th @ 4:00
What did you read this summer?
It's a new school year! Join us and share your favorite reads from the summer. Eat some tasty snacks, make a new friend, talk everyone into reading a book you loved!
For ages 9 and older. Join us to discuss books and have some snacks. Contact Catherine with questions, 608-798-3881.
The Horse-Human Connection - Animal Ethics
Wednesday, October 11th
Film:  Unbranded @ 6 PM

Discussion: Animal Ethics @ 7:30 PM

Featuring special guest speaker Dr. Robert Streiffe,
UW-Madison, Department of Medical History and Bioethics and the Department of Philosophy
Registration is appreciated. Please call 798-3881 or stop by the library.
We have connected with horses on a deeply personal and emotional level for centuries. Participating Dane County libraries will attempt to study, understand, celebrate and honor this connection in the "Horse-Human Connection" with funding provided
by Beyond the Page. Events kick off with 13 libraries screening the film documentary Unbranded, produced by Ben Masters. The film highlights the beautiful relationship four recent college graduates develop with wild Mustangs as they ride from Mexico to Canada.
Following the film screening, local humanities experts will lead a discussion on various topics. The special guest speaker at the Rosemary Garfoot Public Library is Dr. Robert Streiffer, who will discuss Animal Ethics following the film.
For information about the series, click here.
Applepalooza - 1000 Books Before Kindergarten Celebration
Saturday, October 14, 1-2:30 PM
A grand celebration for our 1000 Books Before Kindergarten readers! Not in the program yet? Well this will be a great day to join!
** Storytime! Apple tasting! Apple treats!
** Help us congratulate and recognize our finishers!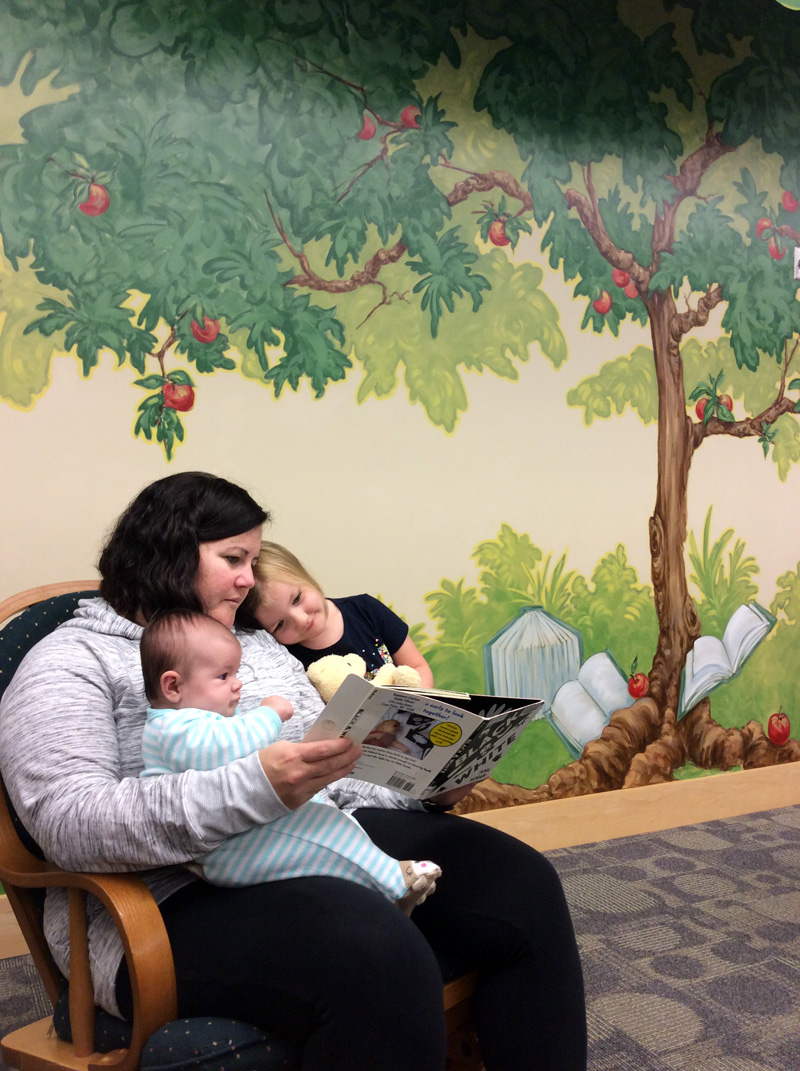 And a very SPECIAL PERFORMANCE by Chicago Children's music star: LAURA DOHERTY!!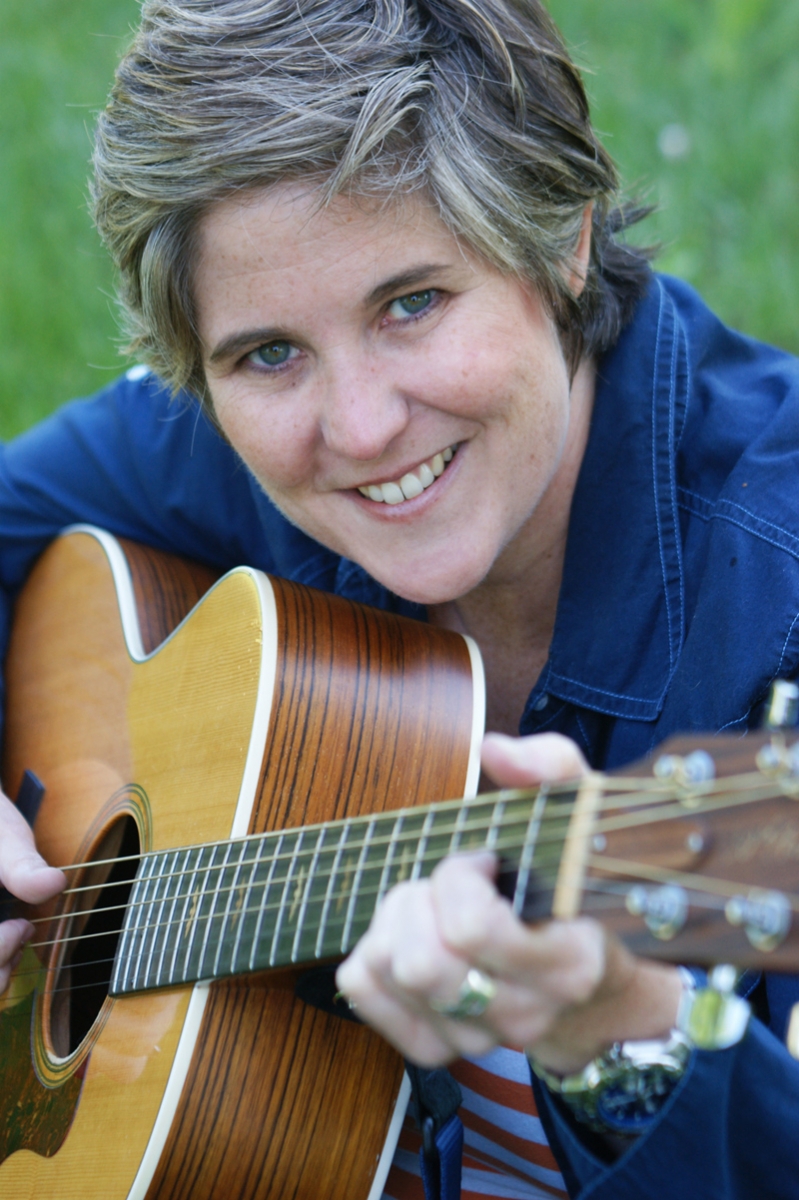 ** Sign up for the 1000 Books Before Kindergarten reading program at any time, at the library. You and your child will receive a book tote, and a keepsake reading journal to start keeping track of books read.**
Read to a Dog
Read to Chase!
Mondays: October 16 -December 18
Between 4:00 and 5:30 PM
Chase, our reading dog, is a Collie/Australian Cattle Dog mix. He loves kids and snuggling and loves to be read to.  This program is for all ages of children, and is particularly valuable for reluctant readers.
Chase has a very interesting story of his own. His owner, Jenny, wrote a chapter about him in the book Love, Animals & Miracles, by Dr. Bernie Siegel & Cynthia Hurn. Read his story here.
Sign up for a 15 minute reading appointment with Chase by calling the library at 608-798-3881.
Free Career Assistance from the Wisconsin Department of Workforce
Third Friday of Each Month from 9:00AM-Noon
October 20th is the next in-library opportunity!
Come to the library and sit down with a Wisconsin Department of Workforce Development representative to get one-on-one assistance with job searching, resume writing, interview skills, etc.  Individual assistance is by appointment only, so please call the library at 798-3881 to sign up!
There is a a hiring event at the Dane County Job Center on September 28th from 12pm to 3pm, focused on general Labor and Warehouse jobs.  Go to their new website at https://www.scwijobs.com/ to find out more about upcoming job fairs and workshops.
Services are free and open to the public!
Carpe Librum Book Discussion Group
Fall Storytime News
Let's Go! - September 7 - December 21
Wigglers and Gigglers (for babies and toddlers) - Tuesdays @ 10
Big Kids Booktime (ages 3-5) - Thursdays @ 10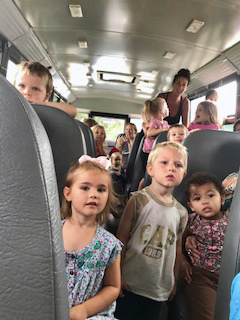 This fall we'll be taking "field trips" to fun places through stories and songs, right in our storytime room. Join us on Thursday, September 7 when guest presenter Dana Fuhrman will take us out to the "Ball Game".
For a full list of programs see our Fall Story Time Schedule.
A Call for Books, DVDs, CDs, and Puzzles
The Friends of the Rosemary Garfoot Public Library are asking for donations of gently used books, DVDs, CDs, and puzzles to be sold at their book sales. Please drop your items off at the library during open library hours, and let us know if you want a tax receipt. Proceeds from the sales are used to support programming and special projects.
No text books, Time/Life series books or encyclopedia sets, please.
Get Your Cap Times Here!
The library now carries the weekly Cap Times. Stop by each week, and get your free copy
Library is Local Drop-off Site for the Mazomanie Food Pantry
When you return your library materials, don't forget to bring in a non-perishable item for the food pantry. Your donations are much needed and greatly appreciated! No expired or previously opened food, please.
Open Music Jam
Do you have a guitar gathering dust? Are you a harmonica player without a band? Don't play an instrument, but like to sing or simply listen? Stop by the library on Thursday nights at 6:00 and join other area musicians in a weekly music jam! From beginner to way good, all abilities welcome!
Beyond the Page
Join the Beyond the Page campaign, a joint effort of the Dane County Library Service and the Madison Community Foundation to create a permanent endowment that will support humanities programming in all 28 public libraries in Dane County – forever. Please help support our library's access to funding for future programs.
Listen to an interview about the campaign with Tom Linfield of the Madison Community Foundation, Verona Public Library's former director, Brian Simons, and NPR's Kathleen Dunn.
Read WISC Editorial Director Neil Heinen's editorial about the campaign.
eBook News
The library system's Overdrive eBook collection is now compatible with the Kindle, Nook, and Reader as well as other mobile devices. To get started right away go to the Digital Download Center.