Library News
Holiday closed hours
Job Opening - Library Assistant
APPLICATION
Free Career Assistance from the Wisconsin Department of Workforce
Third Friday of Each Month from 9:00AM-Noon
December 15th is the next in-library opportunity!
Come to the library and sit down with a Wisconsin Department of Workforce Development representative to get one-on-one assistance with job searching, resume writing, interview skills, etc.  Individual assistance is by appointment only, so please call the library at 798-3881 to sign up!
Check out their new website at https://www.scwijobs.com/ to find out more.
Services are free and open to the public!
Music with Corey
Thursday, December 21st at 10 AM
Winter Break Kick-off!
Special Preschool Music program with Corey Hart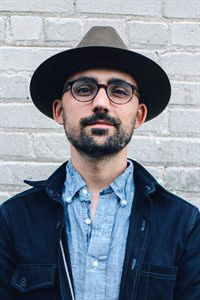 Hart House Music presents Music with Corey, a fun and interactive musical experience for preschool aged children and their families. Come and join in the fun, sing songs, and play along. Corey Mathew Hart is a certified Music Together teacher and a local musician who has won several MAMAs (Madison Area Music Association awards), as well as Overture's Rising Stars competition of 2014. He loves sharing his joy of music with children, creating an enriching experince for them.
Join us as we begin to prepare for next year's summer library program theme, Libraries Rock!
All are welcome! No preregistration necessary.
New Photography Exhibit!
This exhibit is presented as part of its educational mission to promote the conservation and appreciation of orchids.  Click here for more information.
Revenue from the sales of photographs will benefit the Rosemary Garfoot Public Library and the Orchid Growers' Guild.
Fall Storytime News
Let's Go! - September 7 - December 21
Wigglers and Gigglers (for babies and toddlers) - Tuesdays @ 10
Big Kids Booktime (ages 3-5) - Thursdays @ 10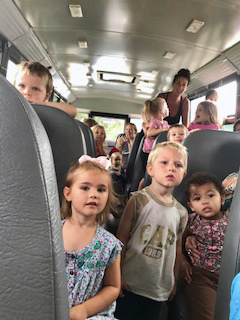 This fall we'll be taking "field trips" to fun places through stories and songs, right in our storytime room!
For a full list of programs see our Fall Story Time Schedule.
A Call for Books, DVDs, CDs, and Puzzles
The Friends of the Rosemary Garfoot Public Library are asking for donations of gently used books, DVDs, CDs, and puzzles to be sold at their book sales. Please drop your items off at the library during open library hours, and let us know if you want a tax receipt. Proceeds from the sales are used to support programming and special projects.
No text books, Time/Life series books or encyclopedia sets, please.
Get Your Cap Times Here!
The library now carries the weekly Cap Times. Stop by each week, and get your free copy
Library is Local Drop-off Site for the Mazomanie Food Pantry
When you return your library materials, don't forget to bring in a non-perishable item for the food pantry. Your donations are much needed and greatly appreciated! No expired or previously opened food, please.
Open Music Jam
Do you have a guitar gathering dust? Are you a harmonica player without a band? Don't play an instrument, but like to sing or simply listen? Stop by the library on Thursday nights at 6:00 and join other area musicians in a weekly music jam! From beginner to way good, all abilities welcome!
Beyond the Page
Join the Beyond the Page campaign, a joint effort of the Dane County Library Service and the Madison Community Foundation to create a permanent endowment that will support humanities programming in all 28 public libraries in Dane County – forever. Please help support our library's access to funding for future programs.
Listen to an interview about the campaign with Tom Linfield of the Madison Community Foundation, Verona Public Library's former director, Brian Simons, and NPR's Kathleen Dunn.
Read WISC Editorial Director Neil Heinen's editorial about the campaign.
eBook News
The library system's Overdrive eBook collection is now compatible with the Kindle, Nook, and Reader as well as other mobile devices. To get started right away go to the Digital Download Center.