Kids & Families
Tween Book Club
Monday, December 18th, 4 - 6:30 PM
A Series of Unfortunate Events; The Bad Beginning by Lemony Snicket
Dear Reader,

I'm sorry to say that the book you are holding in your hands is extremely unpleasant. It tells an unhappy tale about three very unlucky children. Even though they are charming and clever, the Baudelaire siblings lead lives filled with misery and woe. From the very first page of this book when the children are at the beach and receive terrible news, continuing on through the entire story, disaster lurks at their heels. One might say they are magnets for misfortune. – Lemony Snicket
*Join us for a book discussion (Read The Bad Beginning, or another in the series if you prefer), movie, pizza and our annual . . .
HOLIDAY COOKIE SWAP!
Please join us and bring a batch of your favorite cookies to share!
And watch the Paramount movie:
Lemony Snicket's A Series of Unfortunate Events
* Copies of the book are available at the service desk, please sign up there –
Music with Corey
Thursday, December 21st at 10 AM
Winter Break Kick-off!
Special Preschool Music program with Corey Hart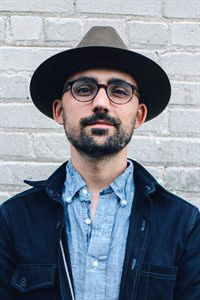 Hart House Music presents Music with Corey, a fun and interactive musical experience for preschool aged children and their families. Come and join in the fun, sing songs, and play along. Corey Mathew Hart is a certified Music Together teacher and a local musician who has won several MAMAs (Madison Area Music Association awards), as well as Overture's Rising Stars competition of 2014. He loves sharing his joy of music with children, creating an enriching experince for them.
Join us as we begin to prepare for next year's summer library program theme, Libraries Rock!
All are welcome! No preregistration necessary.
Fall Storytime News
Let's Go! - September 7 - December 21
Wigglers and Gigglers (for babies and toddlers) - Tuesdays @ 10
Big Kids Booktime (ages 3-5) - Thursdays @ 10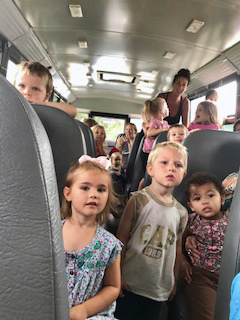 This fall we'll be taking "field trips" to fun places through stories and songs, right in our storytime room!
For a full list of programs see our Fall Story Time Schedule.
Parent Zone
Are you about to embark on a new adventure like potty training your child? There is help waiting for you in the Parent Zone of our children's department. Take a look at the variety of resources this special collection has to offer.