Kids & Families
Read to a Dog
Read to Chase!
Mondays - Oct 23, Nov 20 & Dec 18
Between 4:00 and 5:30 PM
Chase, our reading dog, is a Collie/Australian Cattle Dog mix. He loves kids and snuggling and loves to be read to.  This program is for all ages of children, and is particularly valuable for reluctant readers.
Chase has a very interesting story of his own. His owner, Jenny, wrote a chapter about him in the book Love, Animals & Miracles, by Dr. Bernie Siegel & Cynthia Hurn. Read his story here.
Sign up for a 15 minute reading appointment with Chase by calling the library at 608-798-3881.
Pumpkin Party
Thursday, October 26 - 1-3 PM
Want another chance to wear your Halloween costume? Join us for a fun celebration on this afternoon off from school. We'll watch It's the Great Pumpkin, Charlie Brown, play some pumpkin games, make trick-or-treat bags, decorate pumpkins, and eat some pumpkin treats!
Please call the library to let us know you are coming: 608-798-3881
Special Holiday Music Program!
Wednesday, Nov 8th at 6:30 PM

 
Join us for a little holiday music provided by the Madison Flute Choir!
This program is free, and everyone is invited!
Registration is encouraged. Please call 798-3881.
Fall Storytime News
Let's Go! - September 7 - December 21
Wigglers and Gigglers (for babies and toddlers) - Tuesdays @ 10
Big Kids Booktime (ages 3-5) - Thursdays @ 10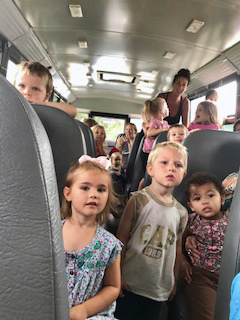 This fall we'll be taking "field trips" to fun places through stories and songs, right in our storytime room. Join us on Thursday, September 7 when guest presenter Dana Fuhrman will take us out to the "Ball Game".
For a full list of programs see our Fall Story Time Schedule.
Parent Zone
Are you about to embark on a new adventure like potty training your child? There is help waiting for you in the Parent Zone of our children's department. Take a look at the variety of resources this special collection has to offer.