Summer Storytimes for ages 2-6
Thursdays June 17th - August 5th at 10 AM
Join our special guest presenters for stories, rhymes, songs and learning about animals via music, science, Spanish, yoga, and more!! This is all part of our Summer Library Program. Sign up for the summer reading program and your child will earn a "magic wand" just by attending 3 storytimes or other programs. You can also  count the books we read towards your child's summer reading goal. When you reach that goal together, your child can earn a book of their choice! Storytimes will be offered via Zoom on Thursdays at 10, sign up for any or all of them and you'll receive an email with a Zoom link.
 - June 17th: Music Together with Catherine Olson!
Catherine joins us once again to guide the kids through rhythms, songs, and movement that will have them singing all day long. Catherine always has activities in her satchel of experience that keep the kids right in sync with her through the whole session.
 - June 24th: Anne Moser: Tails and Tales From Around the Pond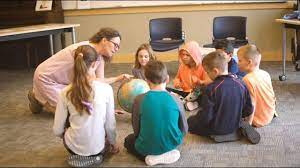 Wisconsin Water Librarian, Anne Moser, brings us her own special way of engaging children with stories, turning kids into guardians of our planet's most precious resource.
 - July 1st: Erica Wagoner, Librarian, Sunset Ridge Elementary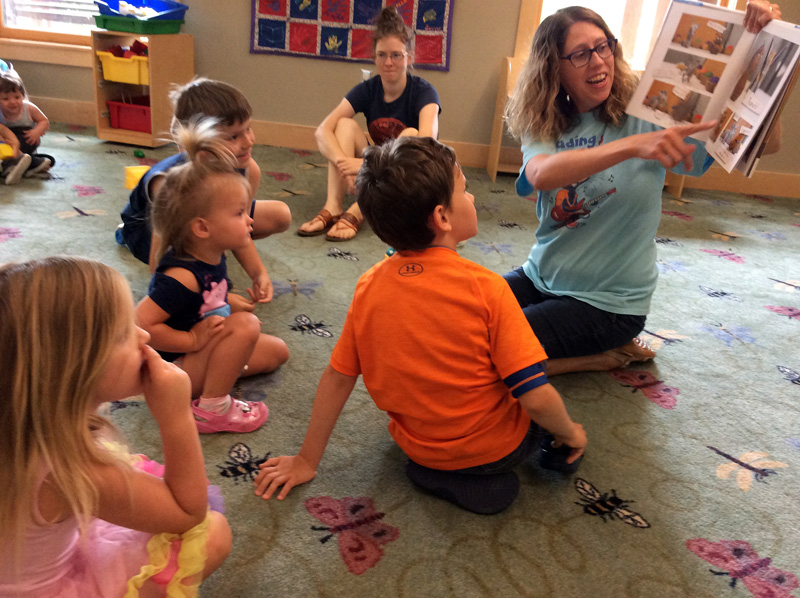 School Librarian, Erica Wagoner has lots of experience knowing what kids love to hear about. Erica is also a member of the library's Board of Trustees, and we are very fortunate she is willing to take the time to share her talents and experience with us. Thank you, Erica!
 - July 8th, July 22, and August 8th: Ms. Catherine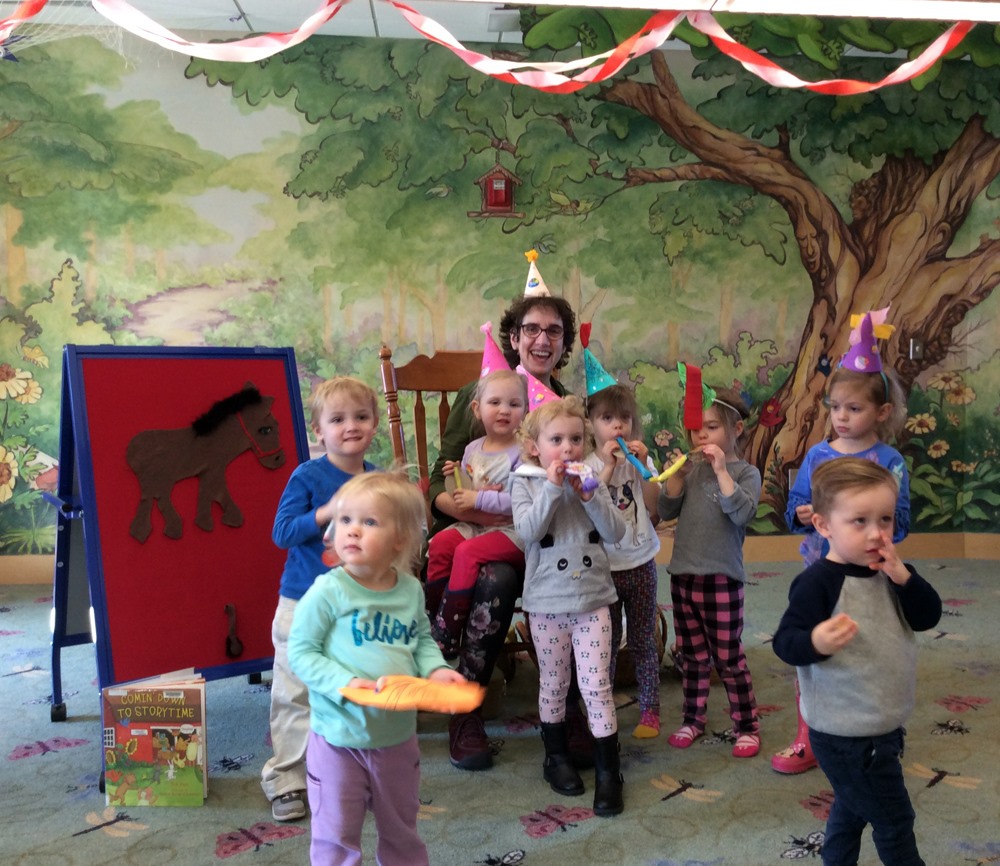 Come and see what silly animal stories and songs Ms. Catherine has found for us this time!
- July 15: A Bilingual Storytime with Krista Thusius
Learn a little Spanish with Krista, Two-way Immersion Kindergarten Teacher, and enjoy her lovely accent and gentle way of getting kids to participate in her storytelling. Stories are told in both English and Spanish.
- July 29: Yoga with little om BIG OM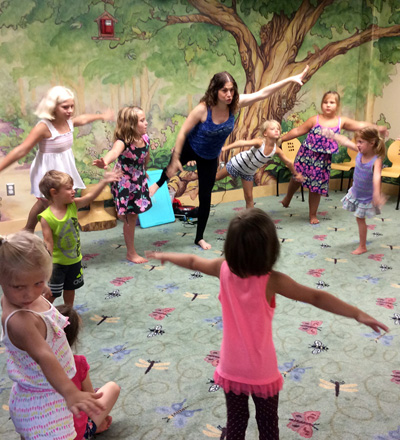 Have fun and pretend to be animals and other characters all while using your breath, your heartbeat, and the rest of your body in ways that are healthy and centering. We always have a great time with little om BIG OM, and their gentle and fun ways of guiding young children and adults alike through traditional yoga poses and activities.