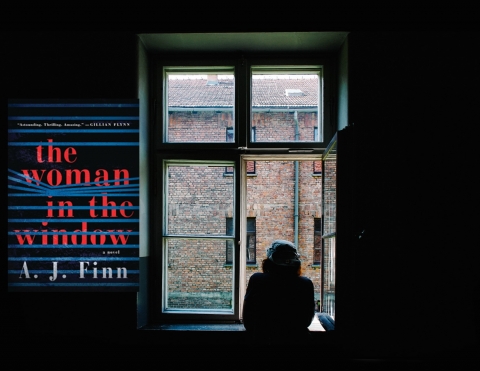 Join the Carpe Librum Book Discussion Group as they dig into the compelling novel by A.J. Finn, The Woman in the Window,  via Zoom on December 2 at 5:30 p.m.
Reclusive Anna Fox lives solo in her New York City abode.  Agoraphobia keeps her a prisoner inside where she drinks a tad too much wine and wiles away her time spying on the neighbors.  When a new family moves in across the way, Anna watches the perfect trio, mother, father, son as they live their lives.  One night, Anna sees something that begins to unravel her world.  Shocking secrets are exposed and Anna questions what is real, imagined, who's in danger, and who is in control.  Author Ruth Ware calls this novel "A dark, twisty confection with an irresistible film noir premise."  Stephen King asserts that this is "One of those rare books that really is unputdownable ... delightful and chilling."  
If you wish to join the discussion, contact Pam at pbosben@rgpl.org to receive the link.   If you would like to formally join the group, you will be added to the Carpe Librum email group.