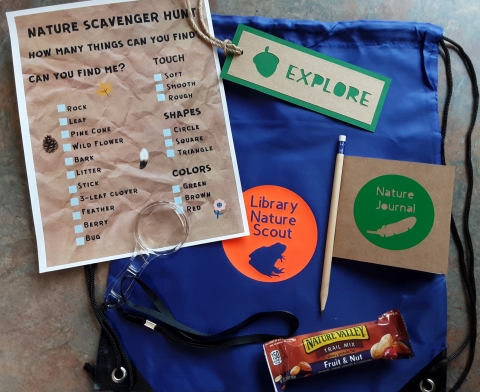 Be a Library Nature Scout –  Explore the Great Outdoors!
It's a perfect time of year to get outdoors and enjoy nature, and the Library has a great new Takeaway to get your family going!  Call the Library and arrange to pick up your Family Nature Scout Backpack!  Each family backpack contains a fun scavenger hunt checklist, a Nature Journal and pencil, and a yummy granola bar for each of the kids.  There is also a magnifying glass for a closer peek at the treasures you discover!  This is a great way to play outside as a family so call now for your backpack!
One backpack per family. Supply is limited.