Image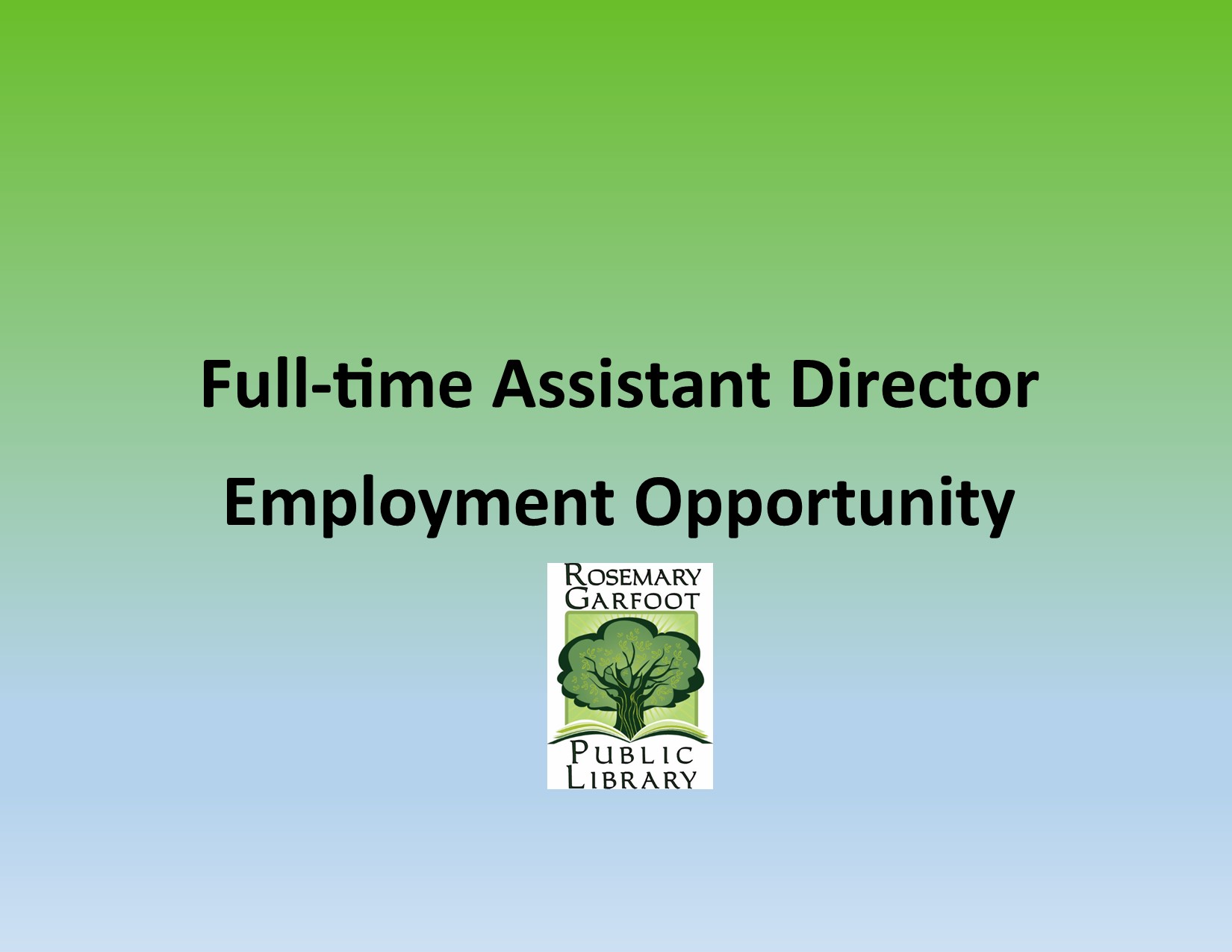 Due to an upcoming retirement, the Rosemary Garfoot Public Library in Cross Plains, Wisconsin, is seeking a full-time assistant director.
The Rosemary Garfoot Public Library is the first Leadership in Energy and Environmental Design (L.E.E.D.) certified public library in Wisconsin.  The Village of Cross Plains is located approximately 14 miles west of Madison, with an estimated population of 4100 people.
The assistant director position is a 40 hour per week, nonexempt position.  This position receives a generous benefits package of paid vacation, paid holidays, health insurance, and participation in the Wisconsin Retirement System.  The annual salary is $45,000. 
For a complete job description and employment application, click below:
Closing Date: February 11, 2023
Please send cover letter, resume, application and references to: 
Rosemary Garfoot Public Library
2107 Julius Street
Cross Plains, WI 53528
Attention: Pamela Bosben