Teens
The Great American Eclipse
Thursday, August 17th
6:30 PM
Please call 798-3881 to sign up!
On August 21st, the United States will experience a total exlipse of the sun for the first time since 1979. Astronomy Educator, John Heasley, of Driftless Stargazing LLC will be here to tell us everything we need to know about this long-awaited event! Also, get a free pair of ISO Ceritfied Safe Solar Eclipse Viewing Glasses to keep (while they last)!
This program is free and open to all ages.
Eclipse Party!
The Art of Seed Saving
Thursday, August 24th
6:30 PM
Seed saving can be a fun and rewarding activity that is family-friendly and helps introduce the next generation to the love of gardening!

Certified Master Gardener, Deb Pienkowski, a volunteer from the Dane County UW-Extension, will focus this presentation on saving vegetable seeds, as well as many flower varieties.
The program is free and open to all ages. Please call 798-3881 to sign up!
Join our Team of Summer Teen Volunteers
This summer we will be working together with the summer library program theme, "Build a Better Community, Build a Better World." All students, ages 12 to 18 are invited to apply for a volunteer position. Pick up an application form at the front desk at the library, or print out a form and drop it off at your convenience!
Summer Teen Volunteer Application
Teen Book Club Interview with author Adam Rex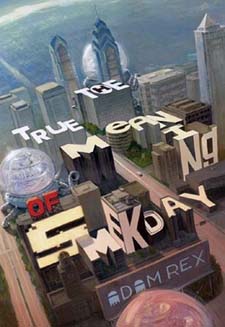 Check out this interview with the author of one of our favorite reads, The True Meaning of Smekday. We have often read the book for an end of the year selection (just because we like it so much). Adam Rex offered to answer questions for our group, take a look at what he had to say.