Teens
Legends of the Leprechauns – A Live Radio Play For All Ages
It's not blarney! Join us for this special performance of Legends of the Leprechauns, a live radio play for all ages, performed by Heartline Theatricals. The play is based on Celtic folktales collected
by William Butler Yeats and Thomas Crofton Croker. This performance is supported by Beyond the Page Endowment of the Dane County Libraries and the National Endowment for the Humanities.
This program is free and open to the public, and all ages are welcome, so no shilly-shallying! Call 798-3881 to sign up.
Teen Book Club Interview with author Adam Rex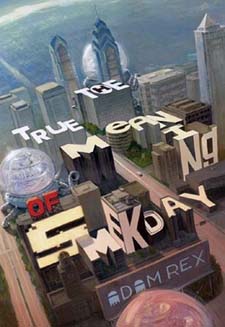 Check out this interview with the author of one of our favorite reads, The True Meaning of Smekday. We have often read the book for an end of the year selection (just because we like it so much). Adam Rex offered to answer questions for our group, take a look at what he had to say.