Teens
Grand Finale Pool Party
Saturday, July 30th
6:00 - 8:00 PM
Cross Plains Municipal Pool
Join us for our end of summer library program celebration. All readers who registered for the summer program and turned in at least one reading record are invited to join us. Immediate family members are all welcome to come too - no friends who did not participate in the program, please. This is our congratulations to our summer readers for their participation and a reading reward.
There will be free Culver's Custard at the party for all who attend.
Teen Book Club Interview with author Adam Rex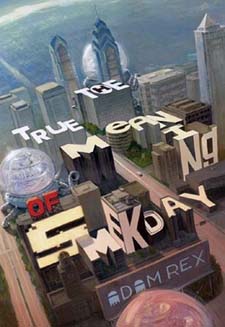 Check out this interview with the author of one of our favorite reads, The True Meaning of Smekday. We have often read the book for an end of the year selection (just because we like it so much). Adam Rex offered to answer questions for our group, take a look at what he had to say.