Teens
Join our Team of Summer Teen Volunteers
This summer we will be working together with the summer library program theme, "Build a Better Community, Build a Better World." All students, ages 12 to 18 are invited to apply for a volunteer position. Pick up an application form at the front desk at the library, or print out a form and drop it off at your convenience!
Summer Teen Volunteer Application
Teen Book Club Interview with author Adam Rex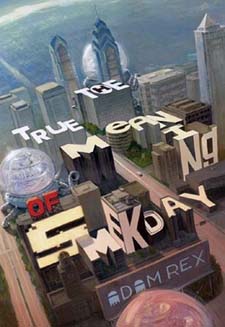 Check out this interview with the author of one of our favorite reads, The True Meaning of Smekday. We have often read the book for an end of the year selection (just because we like it so much). Adam Rex offered to answer questions for our group, take a look at what he had to say.