Adults
Morning Movie
Maudie
Thursday, Dec 14th 9:30 AM
Please call 798-3881 to sign up!
Maud (Sally Hawkins), a bright-eyed, intelligent woman, hunched and with hands disabled by arthritis, yearns to be independent from her overly protective family. She answers an advertisement for a housekeeper placed by 40-year-old bachelor, Everett
(Ethan Hawke), who owes nothing to anyone. She is a terrible housekeeper and spends most of her time painting, but over time she wins his heart. When they realize people will actually buy her cards and paintings, he supports and encourages her. Maud's determination to create art blossoms into a career as a famous follk artist. Based on a true story. Rated PG-13. Run time is 1 hr, 55 min.
The doors open at 9:00 AM, so join us for coffee and treats before the movie!
Free Career Assistance from the Wisconsin Department of Workforce
Third Friday of Each Month from 9:00AM-Noon
December 15th is the next in-library opportunity!
Come to the library and sit down with a Wisconsin Department of Workforce Development representative to get one-on-one assistance with job searching, resume writing, interview skills, etc.  Individual assistance is by appointment only, so please call the library at 798-3881 to sign up!
Check out their new website at https://www.scwijobs.com/ to find out more.
Services are free and open to the public!
Music with Corey
Thursday, December 21st at 10 AM
Winter Break Kick-off!
Special Preschool Music program with Corey Hart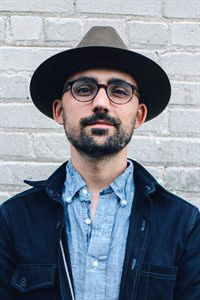 Hart House Music presents Music with Corey, a fun and interactive musical experience for preschool aged children and their families. Come and join in the fun, sing songs, and play along. Corey Mathew Hart is a certified Music Together teacher and a local musician who has won several MAMAs (Madison Area Music Association awards), as well as Overture's Rising Stars competition of 2014. He loves sharing his joy of music with children, creating an enriching experince for them.
Join us as we begin to prepare for next year's summer library program theme, Libraries Rock!
All are welcome! No preregistration necessary.